Showcase: The Next Web ( TNW ) Website Review
Showcase: The Next Web ( TNW ) Complete Review
Summary: While there are a lot of sites filled with reviews of almost a lot of tech on the internet there is this onke place that seems to have mastered the art of giving that news. The Next Web are what we all and all in one place stop for all the possible news are looking for.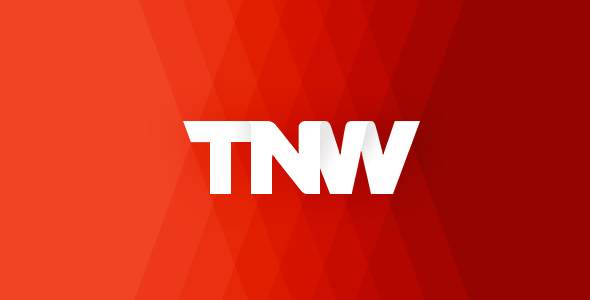 Image Source: The Next Web
Founded in 2006, TNW aka the next web is one of the top media publishing website. The Next Web is a very active website that updates on almost everything that I could think of.
Since I am not into celebrities or gossip about what's hot and not, the website came out to me as a place for having my brain shocked.
Yes, I use the word shocked because the website not only covers news about Tech, Money, Creativity but also gives you awesome gear to carry and use in your daily life. From what the world is launching and what's happening tech wise the website does a good job of keeping me update on all aspects.
Facts about The Next Web
Now the interesting part of our TNW Website review is that other than some obvious tabs right there on the top of the website you get to have a side bar that scrolls down once you move your cursor over it. See, I am already using tech language ;). As you scroll over TNW News on the left upper corner you get to see tabs such as News, Conference, Index, Deals, Academy and World Tour.
It's pretty obvious that News will give you an update on all tech news coming in from your favourite places and while doing that it adds in all updates and breaking news of all techy things in the world. World Tour stands for all the round trip around the earth these guys manage like London, Amsterdam, and Barcelona.
Conference is the meet up of all tech people in a selected area and there magic happens. Index lets your keep a track of your favourite company, markets and locations. TNW Deals includes all the gadgets that are sold at an amazing prize just because it's TNW.
TNW Smart Advertisment
The Next Web uses variety of advertisement strategies like banner ads on home page, header and sidebar but the most amazing one is the background canvas. In post page when you click the very background the post slide right and the advretisment canvas will show on full page. When you click back the canvas or scroll up/down the post will appear again.
Apart from the sidebar you have the official website tabs that go from Apps, Gear, Tech, Creative, Money, Insights, Launch, World & Distract. I would like to begin with Distract because that is one feature on the website that truly had me engrossed for over an hour.
Distract actually, distracts you from all the worries of the world and you enter into a world of the unknown where tech discoveries will stun you and shock you. You get to read up on so much that by the end of the hour you feel yourself enlightened. Similarly, among other tabs we have insights, which is all about what's the news on inside story on companies and tech and gear. Launch, tells you about what's about to be launched and what has recently been launched. Creative as the names suggests lets you dive into creativity of the tech involved.
I am sure once you settle yourself down nicely and get involved in the website you won't ever want to leave it. Thumbs Up guys!
<!-comments-button-->